You can enjoy the Cal Talaia Drystone hut in our woods. The Cabana de Volta dates from 1908. The hut was probably built after the huge destruction caused by the Santa Tecla rains in 1874 destroying everything in the Teulera ravine. A few meters down from the hut there are remains of a large beating that has not been recovered. The sunny and shady areas of the valley belong to the village of Belltall but have always been cultivated by farmers from La Sala de Comalats and Glorieta. Our hut was from Cal Portaler de La Sala de Comalats but we find it erroneously attributed as Cal Torlander hut in Wikipedra with file code 5706. Today the environment of the cabin has become a space with an exceptional charm and tranquility due to the absence of human intervention for decades. With minimal performances preserving its charme we have made the cabin and its surroundings accessible by preparing a magical leisure area that allows for picknicks, games, among other things, boccia and to discover wood in the woods for animals and other animated beings.
How to arrive?
We leave Glorieta passing by the cemetery and go straight on until we come to the "Camí a Belltall" sign, where we turn right. At about 250m, before reaching the bottom of the Teulera ravine, we find the entrance to the old path for farmers and their carts and donkeys that takes us to the Cabana and the leisure area of Cal Talaia. You can ask for the key of the game box before you go.
Attention: It is forbidden to lit fire without the necessary permits.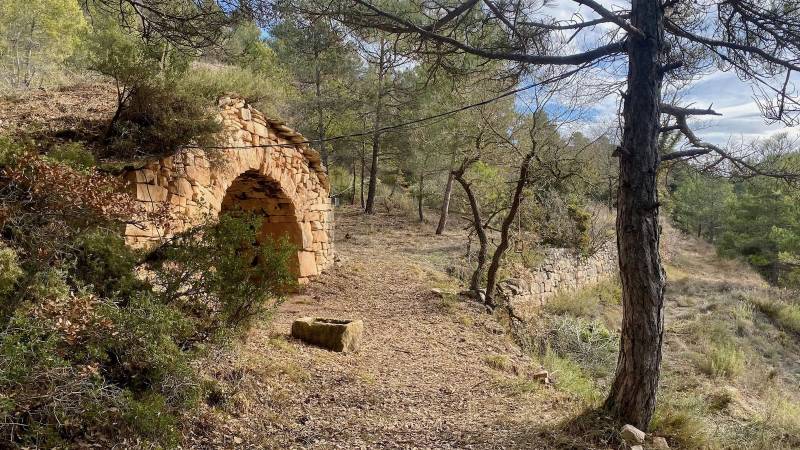 Cabana de Volta al Bosc d'en Ros